Background
PT. Cahaya Cemerlang Chemindo is promising new established specialty Chemical Company focuses on drilling fluids, completion fluid and production chemicals for oilfield, water treatment, and geothermalchemical applications based in Indonesia.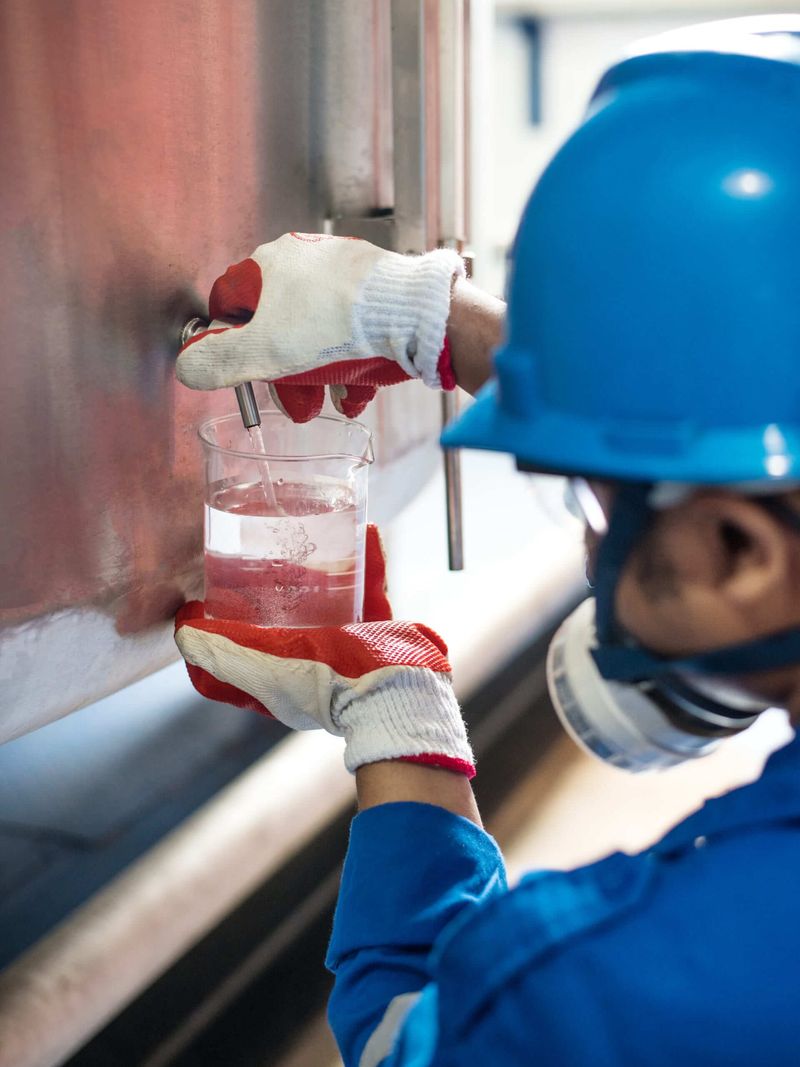 Established in 2019, the company puts emphasis on continuous perfection of its activities, trust worthiness, quality of supplied chemicals, and profession a service and information to customers
"To achieve sustainable development,generate business growth, and fulfill our corporate social responsibilities"
became our motto from the beginning of our companys history and we do this by developing products based on excellence R&D work that meets the demands from ethical industries that are cutting edge.
PT. CAHAYA CEMERLANG CHEMINDO strives to be a company in which each employee places him or herself in the shoes of customer and acts sincerely and swiftly to provide products, technologies and service that meet customer needs.
Always looking ahead, PT. CAHAYA CEMERLANG CHEMINDO strives to be not only a company that ambitiously pursues research and development, but also one that is gentle to the environment.
Vission
To be along with the greatest resource and total solution Provider for production and drilling environment,we vouch for the product affectiveness as maintained by prerequisite, manufacture and supply of the top Quality at affordable price
Certificate
We are also committed to increasing operational excellence.
At present, our company is awarded accreditation from RINA for it's manufacturing facilities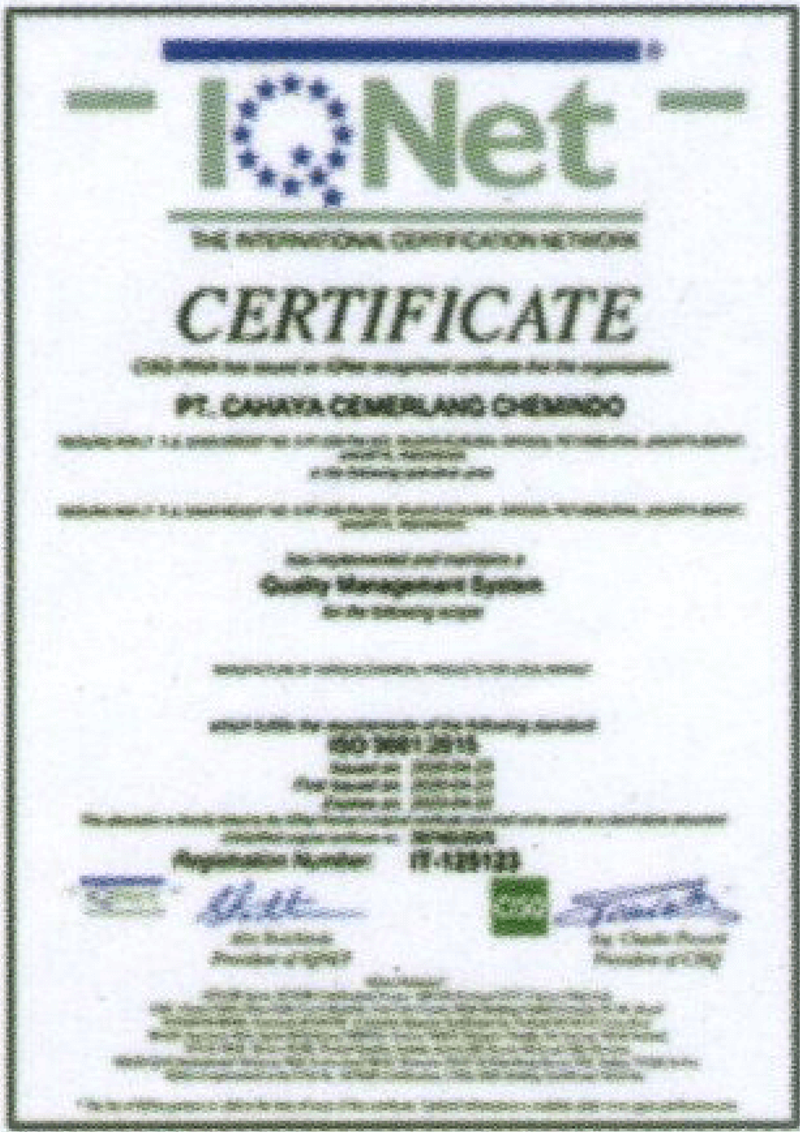 ISO 9001
for Quality Management Standards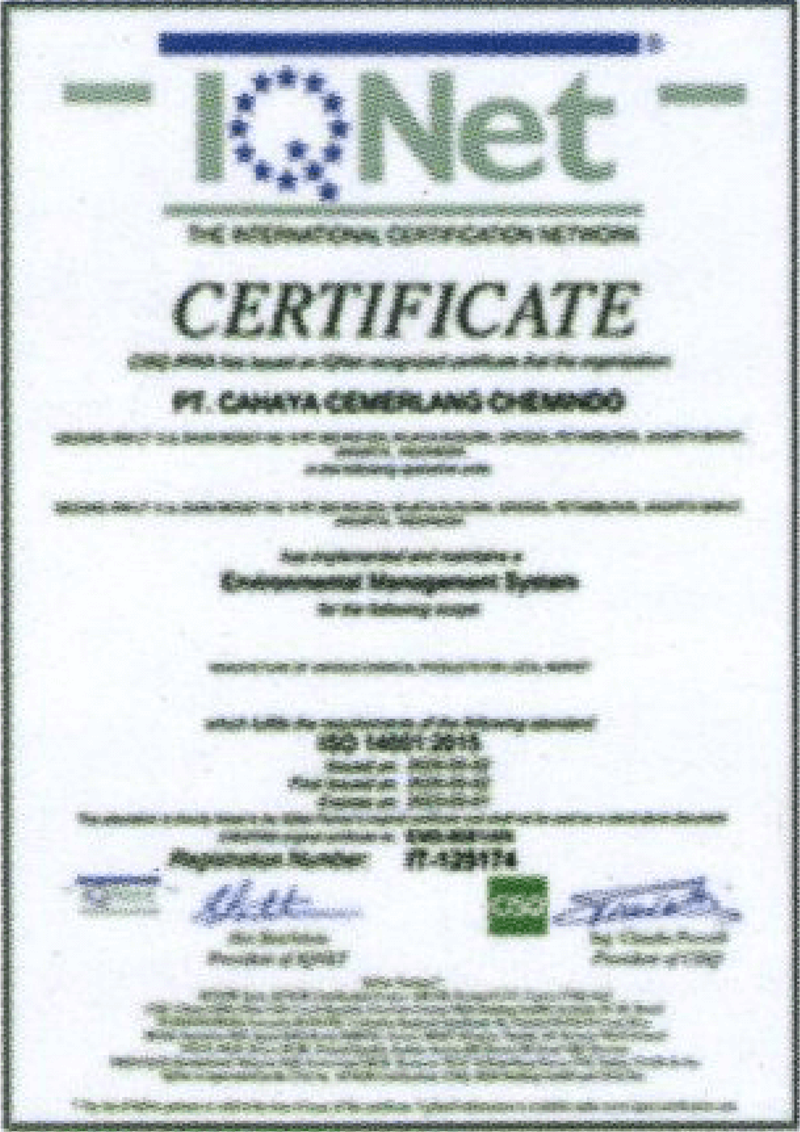 ISO 14001
for Environmental Management Standards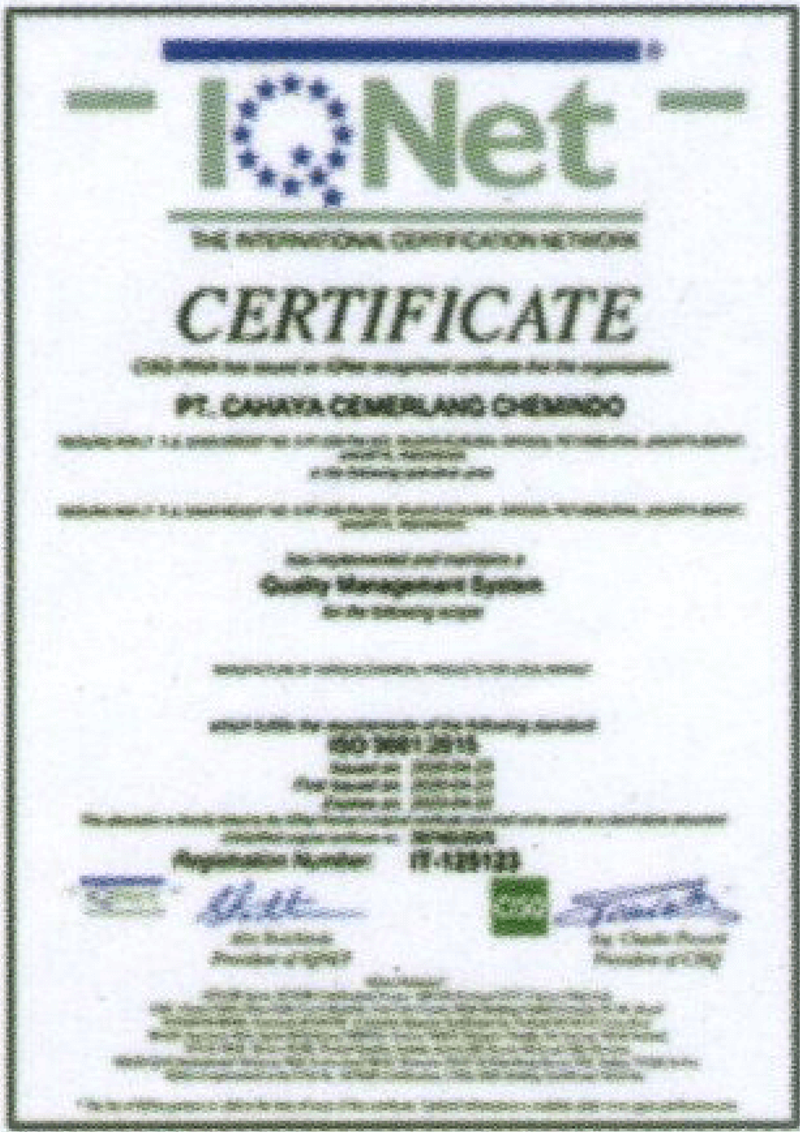 ISO 45001
for Health and Safety Management Systems in the Work Environment.